Hey guys, another devlog post for weeks long update.
We've done quite several stuff in the past couple of weeks. First thing we would like to mention is AI improvement. Long ago since the very first start of the project, zombies-AI is sweet in its own sense of pure FSM. Although quite long time we had play tested it and had seen others' reaction which turns in a good way, but we as developers know that it can be better than that.
Past, zombies normally won't react in any way with others. They won't sense, it's like 0% or 100%, thus reaction is sudden. So we integrated steering-like behavior into zombies, and right now we tested it with zombie 01 (codename for Zombie Classic – very low rank :), and we see better enthusiasm in movement because it introduces some real slow or smooth transition in doing any action, and we have information of where zombies look at or their tendency to go. Right now, it's very much early stage of AI improvement task. Wasin will be playing around with it more, adding more behaviors and combining them to see possibility. It's totally fun.
– Please note the actual framerate in gif and the real version is not the same, we try to keep gif file size not to large. –
4 Main UIs are done and added into the game, and here one of them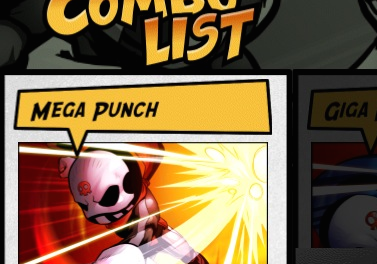 Also here is comics-strip-like taken during the time of packing spritesheet, to get a feel of it. You can guess what it is.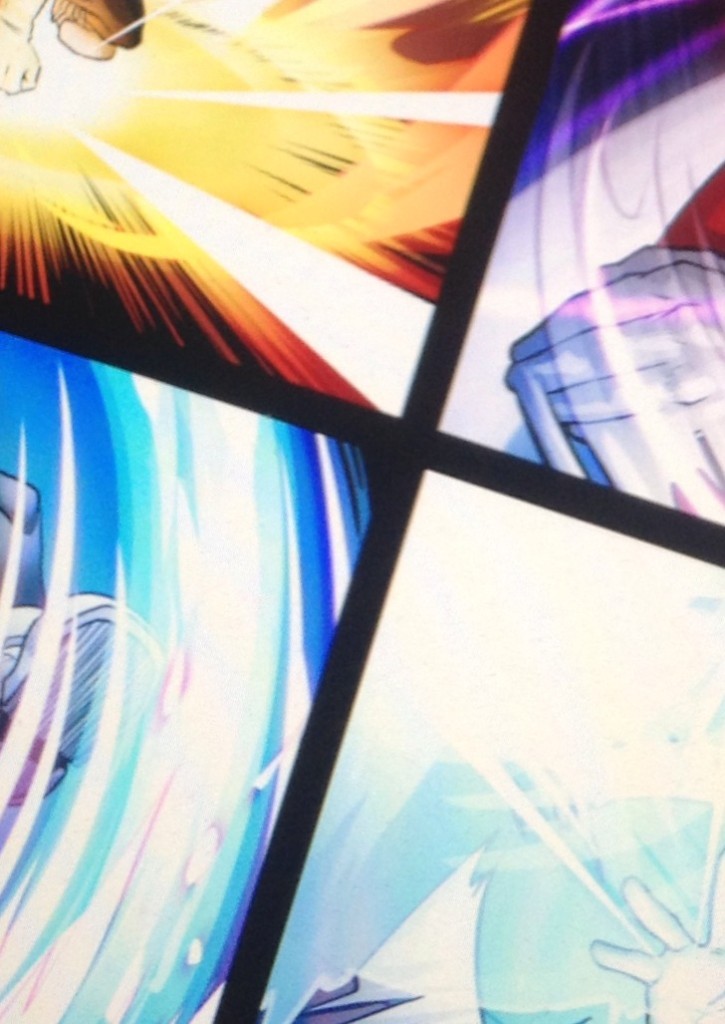 Those amazing art included the one we will showing you next was done by Kumpol, in which during this time he's keep pushing one-by-one of new zombie out. These zombies will be added into the game once Wasin has done with the code in other parts. The integration of this stuff is on going, and new ideas of fighting / moves / animations possibly flows in.
Here one of zombie-office. Left one is finished, right one still in initial design.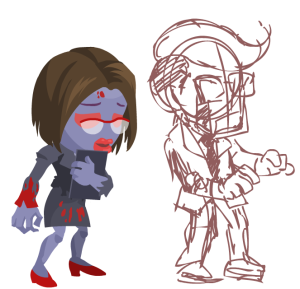 And here set of animations.
Still we work in remote sense, and e-mail is our prime time communication channel. The great amount of seeing things and keeping the flow going in the right track, Ping, nails it. Our team has tested major updates for 2 builds since a couple of weeks ago. We're at it and keep moving forward.
As usual, poke us via FB or Twitter (or individual via our team @dotpng, @haxpor, @kumsmkiiii80).